Tickborne Diseases in Ohio
Tick Collection & Bite Prevention
Reports of Lyme disease used to be uncommon in Ohio. In the early 1990's, the Health Department reported one to two dozen cases in Ohio. Since that time, the number of reported cases has increased substantially. In 2019, Ohio reported 468 cases of Lyme disease.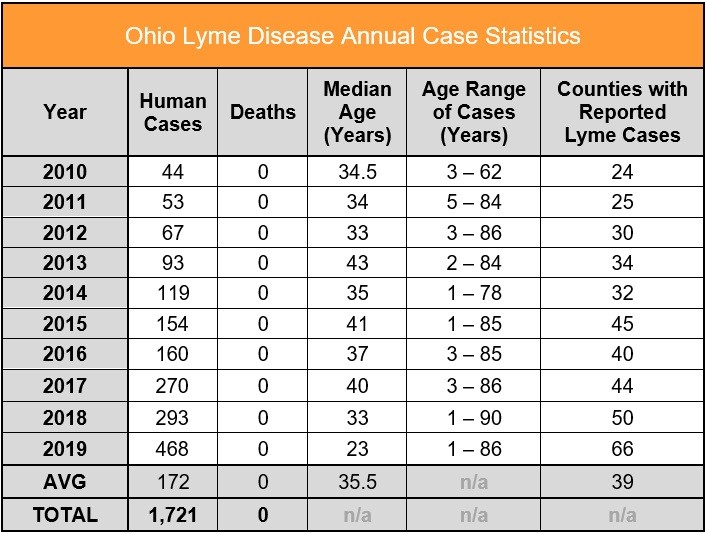 Symptoms of Lyme disease typically begin 3 to 30 days after a tick bite and they include:
Erythema migraines rash (bull's eye rash), Headache, Fever, Chills, Muscle pain, Joint pain, Fatigue
The Erythema migraines rash is often characteristic of Lyme disease. This is a rash that often begins at the site of the tick bite and gradually expands. The rash usually appears within seven to 14 days after the bite. The rash may be warm, but it is usually not painful or itchy.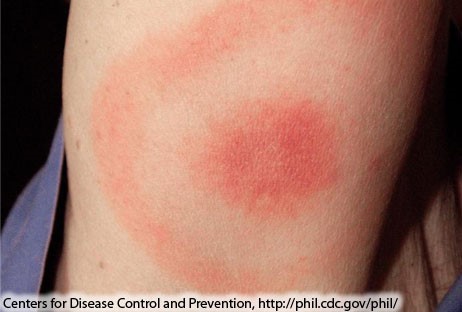 While some ticks such as the blacklegged tick (also known as deer tick) can be active nearly all year round, most encounters with ticks occur in spring through mid-summer and again in fall.

Tick Bite Prevention & Tick Removal
Ticks live in grassy, brushy, or wooded areas, or even on animals. Spending time outside walking your dog, camping, gardening, or hunting could bring you in close contact with ticks. Treat clothing and gear with products containing 0.5% permethrin. Permethrin can be used to treat boots, clothing and camping gear and remain protective through several washings.
Use EPA registered insect repellents containing DEET, picaridin, IR3535, Oil of Lemon Eucalyptus (OLE), para-methane-diol (PMD), or 2-undecanone. Do not use products containing OLE or PMD on children under 3 years old.
Check your body for ticks after being outdoors. Conduct a full body check upon return from potentially tick-infested areas, including your own backyard. Use a hand-held or full-length mirror to view all parts of your body.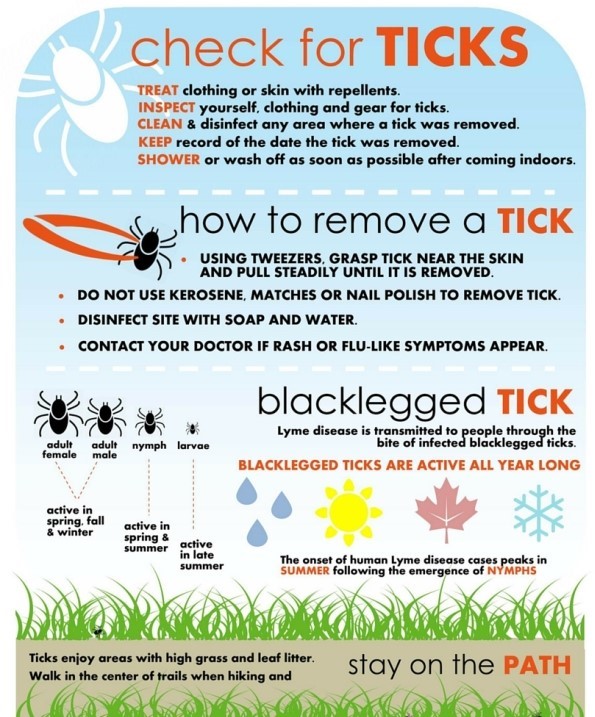 The Ohio Department of Health accepts ticks or photos of ticks for species identification. If you would like to send a tick to be identified, you can drop them off at the Morgan County Health Department office in McConnelsville Monday – Friday, between 8am and 4pm. We ask that the tick is brought in a sealed container and you call MCHD at 740-962-4572 prior to drop-off.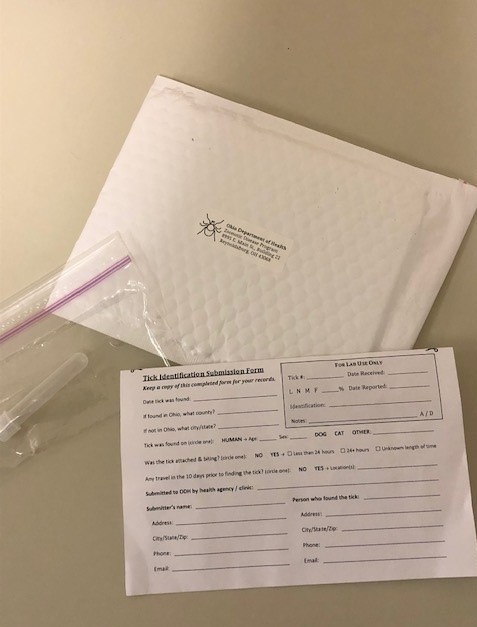 Hours of Operation!
Monday – Friday
8:00am – 4:00pm
Fax Number
(740)962-3271
MAIL
ADDRESS
4275 N State Route 376,
McConnelsville, Ohio 43756