Early Childhood Safety Initiative
The Early Childhood Safety Initiative is now offering FREE safety items and educational phone sessions to income-eligible Morgan County families! Our hope is that busy parents who have not been able to do in-person classes can benefit from this over-the-phone program, made possible by the Ohio Children's Trust Fund.
Sessions last up to 30 minutes, and include topics such as:
Safe sleep

How to feed a picky toddler

Booster seat safety
Upon completion of at least one session, families can choose up to $400 in free items such as:
Cribs

Pack-n-plays

Childproofing supplies

Baby monitors

Gun safes

And more
Please fill out this form (click the graphic below) to give us an idea of your schedule and unique needs. Then, someone from MCHD will give you a call to schedule your educational phone session. The session will include a topic of your choice and selecting safety items that will help your family. MCHD will then bring your items to you!
If you have further questions, call (740) 962-4572.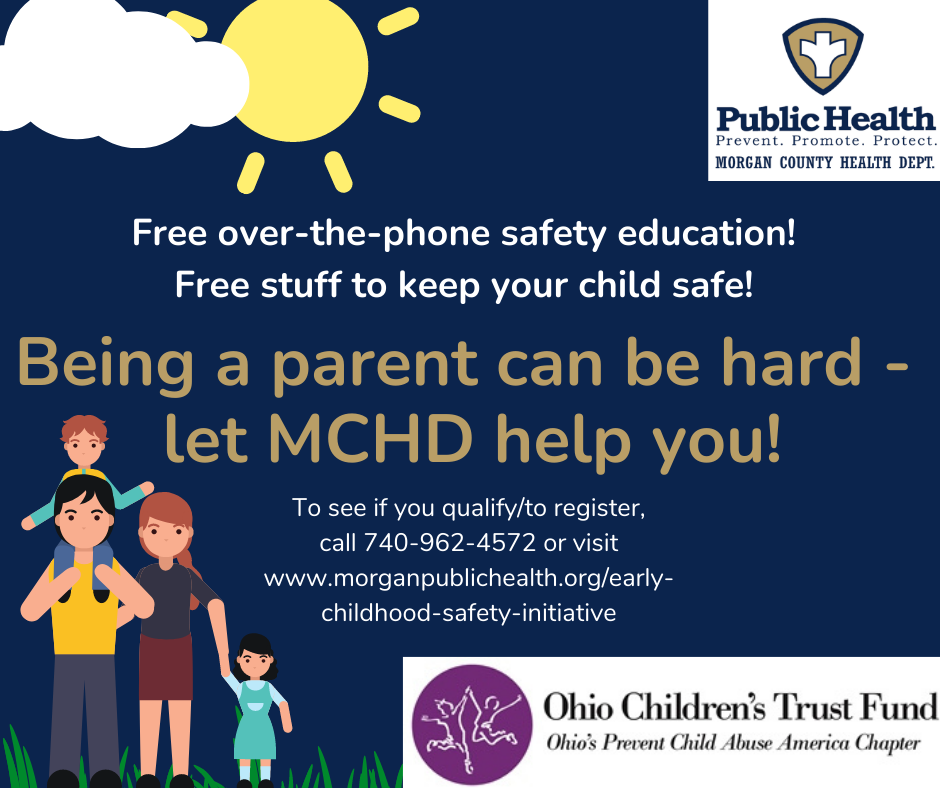 Hours of Operation!
Monday – Friday
8:00am – 4:00pm
PHONE
(740)962-4572
Fax Number
(740)962-3271
MAIL
ADDRESS
4275 N State Route 376,
McConnelsville, Ohio 43756